Budget 2017 is all about protecting our economy and making people's lives better, particularly hard-pressed working families.
It's thanks to the careful economic management over recent years that we now have the resources to target investments in key public services that will make a real difference to people's lives.
Here's an overview:
Putting in place measures to help build more houses and ensure everyone has a place they can call home;
Reducing the USC for the third Budget in a row putting money back into people's pockets;
Investing in our public services and hiring more doctors, nurses, teachers, and Gardaí;
Increasing the State pension;
Putting in place more supports for the self-employed;
Making changes to our social welfare system that will mean everyone who is in receipt of it will see an increase in their payments;
Making quality childcare more affordable for all families across the country.
HOUSING AND HOMELESSNESS
A new Help-to-Buy scheme with a 5% rebate on income taxes paid by First-Time Buyers of a newly built home, capped at €20,000. Houses purchased at prices beyond €600,000 will attract no rebate;
Taxes on all inheritances will be reduced, especially from parents to children where the threshold for CAT will rise to €310,000;
Rent-a-room scheme ceiling increases by €2K to €14,000;
An additional €105m for the Housing Assistance Payment Scheme: an increase of 220% compared to 2016. This will enable an additional 15,000 households to avail of HAP;
21,000 applicants for social housing will have their housing needs met next year;
€1.2bn for housing, including €50m for Local Infrastructure Fund to deliver 20,000 private houses by 2019.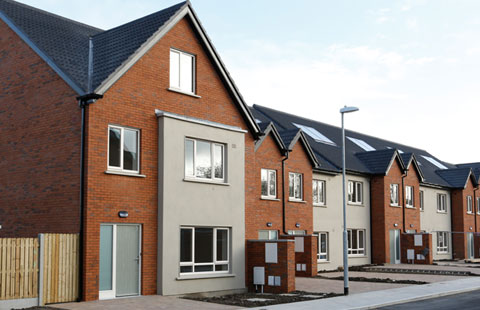 MORE MONEY IN YOUR POCKET
USC has been cut for lower and middle income earners — three lowest rates have all been reduced and now stand at: 0.5%, 2.5% and 5.0%
The Earned Income Tax Credit will be increased to €950
Increasing the Home Carers' Credit by €100 to bring it up to €1,100
Increase 2016 Christmas Bonus for qualifying Social Welfare Recipients to 85%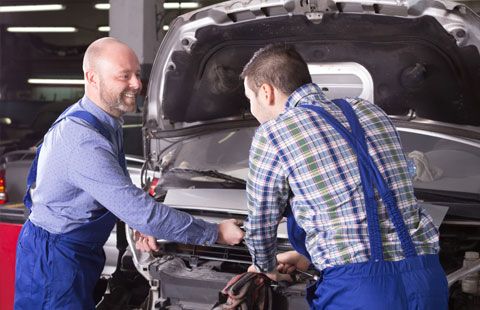 BUILDING FOR THE FUTURE
€53.5 billion in current, day-to-day spending — equivalent to almost €11,500 for every man, woman and child in the country;
€4.5 billion in capital spending to deliver the ongoing programme of investment in the Government's Capital Plan;
Capital investment to grow by 26% since 2014, allowing school building construction and the provision of 20,000 new school places;
€290m for pay increases agreed under the Lansdowne Road Agreement to restore pay cuts imposed on civil and public servants during the crash;
€15m to progress the roll-out of the National Broadband Plan to provide high speed broadband to rural Ireland;
€400m to meet demographic needs; more teachers, nurses and Gardaí;
€44m package for flood relief schemes.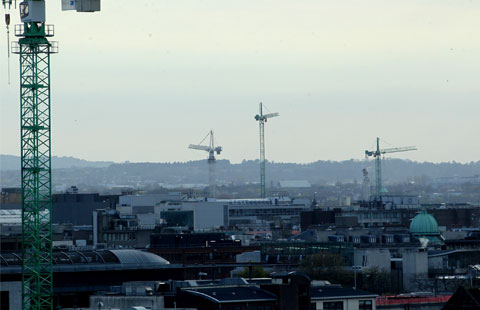 INVESTING IN PUBLIC SERVICES
Almost €100m for emergency accommodation for homeless people;
Highest level of investment in health in the history of our State;
An increase of €36.5m in funding for higher and further education;
Early Years funding to support childcare to increase by 35% to €465m in #Budget17;
An extra 800 Gardaí to be hired and trained next year.
Rural Development Programme funding increased by €107m, including €25m for a new Animal Welfare Scheme;
Education spending of €9.5bn represents 16% of our total spend and includes an additional 2,400 teaching posts, of which 900 will be resource teachers.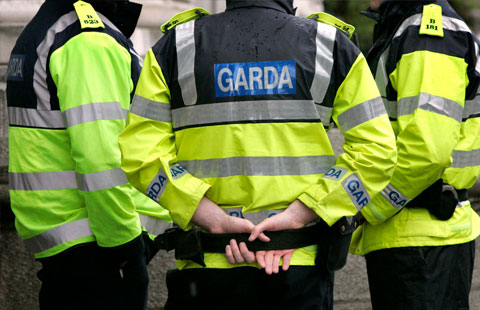 BREXIT, THE SELF-EMPLOYED AND BUSINESS
The Green Low-Carbon AgriEnvironment Scheme (GLAS) to grow to €211 million with an expected total number of participants of 50,000 in 2017;
Seeking a continued close relationship with the UK and the Common Travel Area;
Debt to GDP target improved to 45% giving us an extra shock absorber;
Rainy Day Fund introduced from 2019;
CGT to be reduced to 10% to a limit of €1million on chargeable gains
SARP and Start Your Own Business relief extended;
Retention of the 9% VAT rate for tourism
Help for Farmers and Fishers.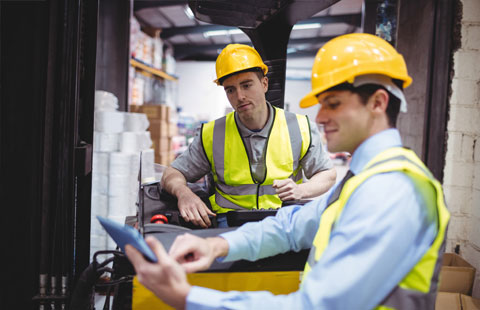 Affordable Childcare
New Single Affordable Childcare Scheme with a universal subsidy for children aged 6 months to 3 years for all families who avail of registered childcare.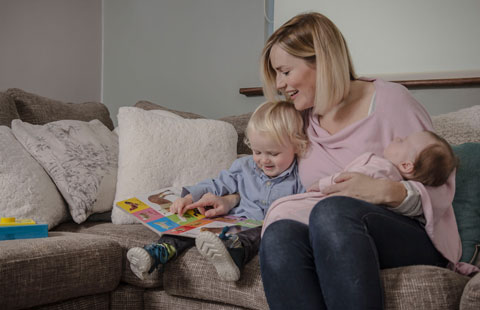 SOCIAL WELFARE AND PENSION
All weekly social welfare payments to increase by €5 per week including the carer's allowance, disability allowance and jobseeker's benefit and allowance;
State Pension will rise by €5 per week.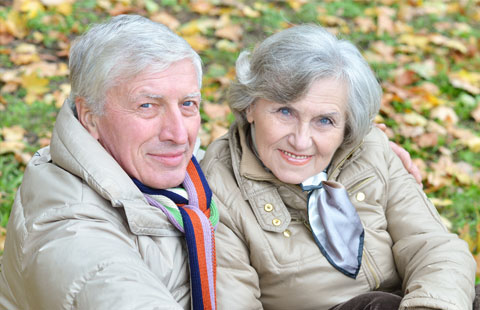 Find out how much better off you'll be with our income tax calculator below: