Fine Gael is the party of Europe. We brought Ireland into the Single European Act and the Single Market and we helped shape the Union it has become today. These European elections come at a critical juncture in our history. Our place at the heart of the most powerful grouping in European politics, the European People's Party, has stood to us throughout the Brexit process. We will stay steadfast in securing an orderly Brexit deal that protects our economy and the Good Friday Agreement.
This manifesto outlines how we plan to ensure Ireland is not defined by Brexit. It is about the future, not the past. At present, the EU is considering the future shape of Europe - whether and how the EU needs to be reformed to face new challenges. We will ensure Irish views are at the heart of this process. We believe in a global Ireland at the centre of the world, in control of our destiny and with the power to shape a better future for the Irish and European citizens of today and tomorrow.
Europe is interwoven into Fine Gael's policies. At our most recent National Conference in March 2019, Fine Gael delegates voted to add 'Europe and Openness' to our Party's values – the core beliefs around which we base our policies and ideas for the future.
We have a five-step vision for a better future:
A strong economy that rewards work, backs business and enables all citizens to reach their potential.
A society in which nobody feels left out – equal opportunities and a second chance for all.
World class infrastructure – to facilitate balanced growth in Ireland through Project Ireland 2040.
Protecting our environment for the next generation.
Ireland – at the centre of the world – at the heart of the European Union and committed to the United Nations.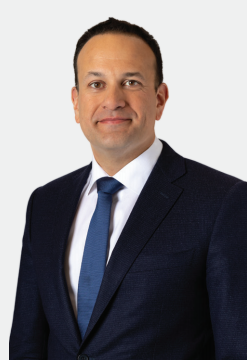 An Taoiseach
LEO VARADKAR TD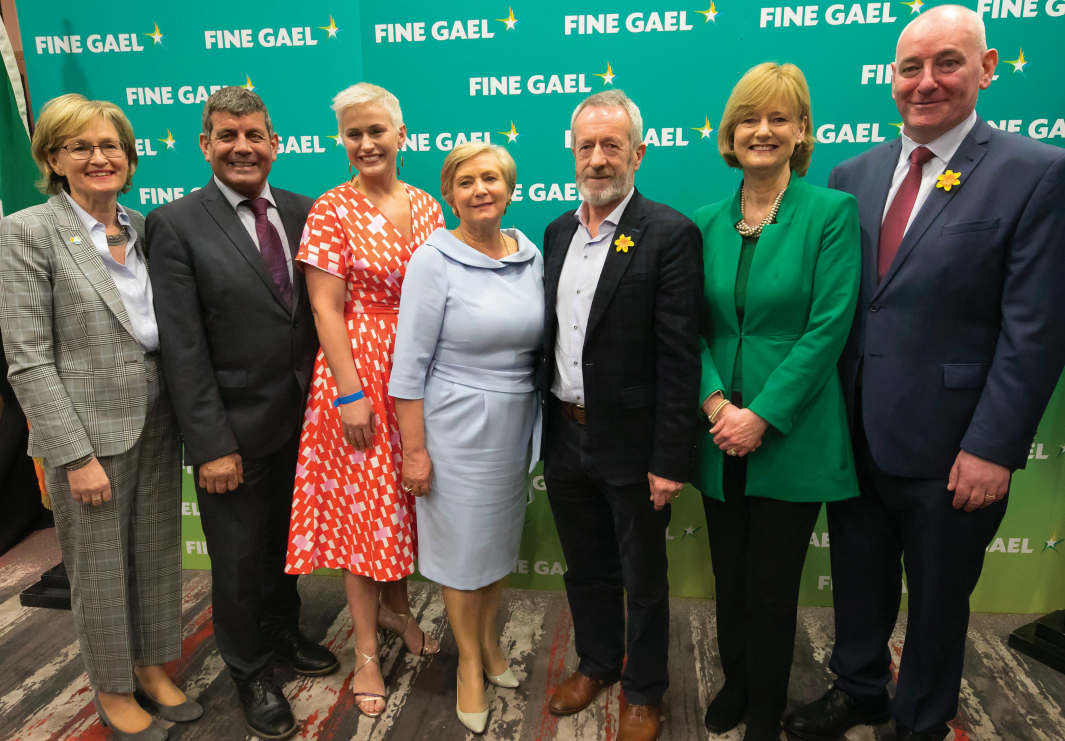 Mairead McGuinness MEP,
Andrew Doyle TD, Maria Walsh,
Frances Fitzgerald TD, Seán Kelly MEP,
Deirdre Clune MEP, and Mark Durkan.
At a time when some countries are turning inwards and choosing nationalism ahead of multilateralism, the EU must step up and demonstrate the power of shared decision-making. As a global island, we believe that multilateralism strengthens, not diminishes, our diversity, our self-confidence and our security. Ireland and the EU must play our part in shaping together the kind of world in which we want to live, rather than responding to a world shaped by others.
Harnessing the influence of our strong team, Fine Gael MEPs' priorities will be:
Driving Europe's social agenda
Creating more jobs, investment and a competitive EU
Brexit and forging new alliances in Europe
A fair Common Agricultural Policy and Fisheries Policy
Leading on climate change
Promoting a safe and compassionate Europe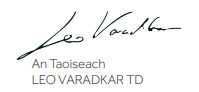 ---
Fine Gael wants Ireland to be at the heart of Europe. This is something that was raised by people when I travelled the country last year as part of our Citizens' Dialogue on the Future of Europe. Irish people are overwhelmingly in support of our membership of the EU.
Ireland's population is the youngest in Europe with a third of our people aged under 25. These young Irish people are particularly supportive of the EU and want to be part of its future. They believe in a fairer and more integrated Europe. One that they can benefit and learn from. One where they can continue to travel, work, study and live in; without traditional barriers or borders.
Fine Gael believes in investing and delivering in programmes that help to develop our future and keep us competitive in an ever globalised world.
The Irish Citizens' Dialogue process that I led last year heard a wide range of views from right across society based on different thematic areas.
Those themes helped to frame our discussion that led to the Government publishing our paper on the Future of Europe that will be presented by the Taoiseach and myself in Sibiu, Romania in May of this year.
This manifesto outlines our policies and priorities for the next five years in the European Parliament.
Fine Gael wants to be your voice in Europe. Fine Gael, as members of the European People's Party, is best placed to ensure you are heard at the centre of EU decision making.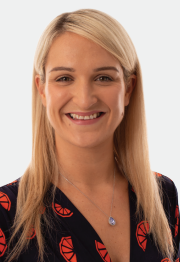 HELEN MCENTEE TD
Minister for European Affairs