Programme for Government
approved by Fine Gael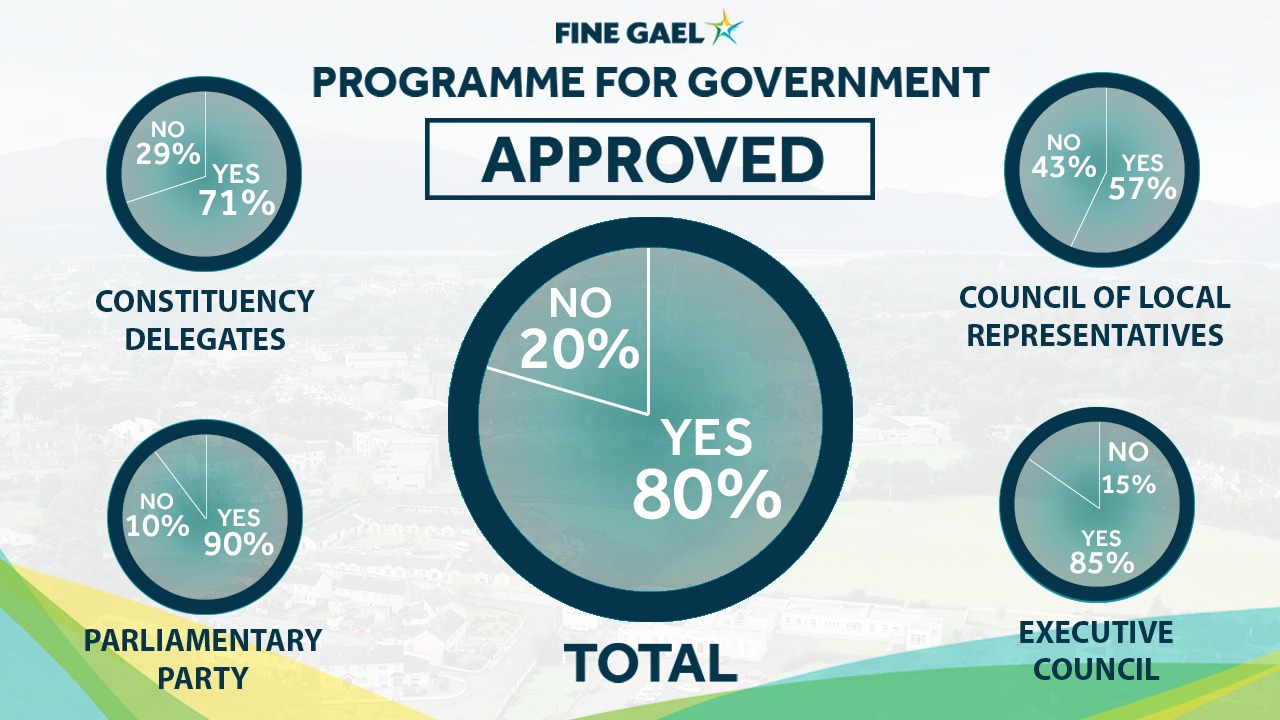 The Programme for Government was approved by the Fine Gael Electoral College today (Friday).
The overall result was 80% in favour and 20% against the Programme for Government.
The total vote cast was 674, meaning a turnout of 95%.
The breakdown of the vote is as follows:
Parliamentary Party
Approved: 90%
Not approved: 10%
Council of Local Representatives
Approved: 57%
Not approved: 43%
Constituency Delegates
Approved: 71%
Not approved: 29%
Executive Council
Approved: 85%
Not approved: 15%
All votes were brought to Fine Gael Headquarters where they were verified and counted under the supervision of the Returning Officer, Fiona O'Connor, Chair of the Executive Council.