Colleagues and friends.  Welcome to our January Think In and Happy New Year!
The next five months will be busy and challenging for our party.
Working with the Independent Alliance and independent ministers, we are seeking to manage our way through Brexit. Until it is brought to a resolution, it will be the dominant theme of politics in the months ahead.
But it will not be the only one.
The country has made undeniable progress economically over the past few years, and great strides have been made in building a more compassionate and caring country.  However, much more needs to be done.
In the months ahead, Fine Gael in government will focus intensively on:
preparing for all eventualities in relation to Brexit,
safeguarding the economy, jobs, the public finances, incomes;
improving the availability and affordability of housing of all forms,
making it easier to access healthcare, and
ensuring that all parts of our country and all our citizens can share in our national prosperity and achieve their potential.
Chairman, Friday May 24th – just over four months away – will be one of the busiest days in Irish politics in living memory.
The people will be asked to go to the polls to vote to elect their local authority members, to elect MEPs, and to vote in referenda.
In Cork City, Limerick and Waterford the people will also vote on whether they want a directly elected mayor to lead and represent those city regions and to work with central government to deliver on the ambition of Project Ireland 2040.
Fine Gael will be proposing each of these referendums and plebiscites and looking to win them.  Our objective in terms of the local and European elections is to be the largest party – both in terms of votes cast and seats won.
We will also have a General Election at some point in the next eighteen months. We do not propose to have a General Election until the summer of 2020 and we have recently concluded discussions to extend the Confidence and Supply arrangement with Fianna Fáil.
However as a minority government we must remember the words of Shakespeare and for all things be ready.  We must be prepared for anything.
Today, however, I want to focus on the long-term, on a threat to our national security, our livelihoods.  The greatest long-term challenge facing humanity – the protection of our environment.
As I said at the Árd Fheis, I believe it is our duty to pass on our planet, to our grandchildren, in better shape than we inherited it.
One thing that really hit home with me was on New Year's Day, when experts suggested that babies born that morning had a life expectancy that should see them live to see the next century – the year 2100.
It made me wonder what planet would they inhabit during their lifetime.  What kind of environment they would have.  And what kind of planet their own children would be born into.
Unfortunately, it is evident that globally, temperatures are rising and emissions growing at levels that will mean that if they do live to see the next century, the world will be in a worse place than it is today.  That is a clear and present danger and it is not acceptable.
Ireland's actions by themselves will not make a meaningful difference globally.  We are a small island.
Sometimes that argument is made to suggest we should do nothing.  I reject that.  Fine Gael rejects that.  We have a powerful voice on the world stage and we can lead by example.
Meeting the environmental challenge of climate action requires multi-lateral action. The European Union and the United Nations have lead the way in setting out how we can meet this challenge in a co-operative fashion.
As a small, prosperous country we must use our position to demonstrate leadership.   We will not abdicate our responsibility.
When I talk in particular to young people they are certain on the need for action to protect the planet. You only have to look, as many of you did, last week at the projects at the Young Scientists Exhibition to see their level of engagement with the issue.  It's something voters and younger voters in particular really care about.
We all know that we are well off track in terms of meeting our targets for greenhouse gas emission reductions by 2020.
Unfortunately one of the major opportunity costs of having to deal with the economic catastrophe that this country faced over the last decades was tackling climate change.
Now must put in place the initiatives to reduce carbon emissions by the amounts we want by 2030 and 2050.  This is essential if we are to play our part in averting the dramatic increases in global temperature that face our planet.  We must take action now.
If prosperous countries like ours fail to act, then how can we expect other countries – those larger and those less prosperous – to do it?
In our constitution we boldly proclaim ourselves to be a country devoted 'to the ideal of peace and friendly co-operation amongst nations founded on international justice and morality.'
Our ability to meet our carbon reductions obligations in the years ahead will be the test of that commitment.
More pragmatically, if we do not take decisive action now, we will undermine our international standing and reputation in the long-term.
Our ability to sustain our prosperity is based on being a global, open, trading country and reputation plays a major part in that.
A failure to act will damage the attractiveness of our food exports, the pull of our tourism offering, and our appeal as a destination for foreign direct investment.
Most fundamentally of all if our response to the challenge of climate change is inadequate then we will have failed to hand over our planet, our country and our communities to the next generation and the one after that in a fit state.
---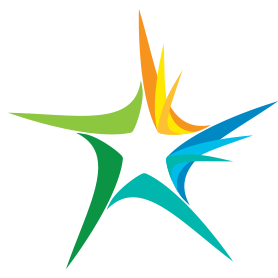 Over the course of 2019 Fine Gael in Government will put in place the building blocks so that we can meet our 2030 targets and become a global leader on climate action.
This is ambitious but it is not beyond us.  There are many different areas where, thanks to the hard work of the Irish people, we are a world leader.
To give one example; the United Nations created the Human Development Index as a way to 'emphasize that people and their capabilities should be the ultimate criteria for assessing the development of a country, not economic growth alone.'
It seeks to measure how countries perform in the three important dimensions of human development: 'a long and healthy life, being knowledgeable and have a decent standard of living.'
Ireland comes fourth in that ranking. Among a cluster of nations including Germany, Iceland, Australia, and Sweden.
We want to ensure that when we get to 2030, we are among a cluster of nations at the top in terms of reducing our carbon emissions and being on a trajectory towards carbon neutrality by 2050.  I also want to ensure that we are seen internationally as the country that is leading the war on reducing plastics waste.
On climate action, we are playing catch up but we will catch up.
Last year, we passed a landmark new law to stop the state from investing in oil and gas companies.
The latest figures for 2017 show that our greenhouse gas emissions are falling.
Project Ireland 2040 provides for massive increases in investment in public transport and cycling including Bus Connects, Metro and Greenways as well as renewable energy.
We will end the burning of coal by the ESB by 2025, ban the sale of new petrol and diesel vehicles by 2030, and we are already phasing out peat and repurposing Bord na Mona into a green semi-state focused on renewable energy and waste management.
We are investing in forestry and new technologies to reduce emissions from agriculture as well as renewable heat and LED lighting.
This will get us about a third of the way to meeting our 2030 targets.  We are now developing initiatives that will get allow us to do the other two-thirds.
A legitimate criticism is that much of what the Government has done in recent years on climate change has been left to the Department of Climate Action to do by itself.  It has not been core to what we have been doing in Government as a whole.
Following the same path that we used to recover from the unemployment crisis, Minister Bruton will emulate the success of the Action Plan for Jobs with a similar action plan for climate, setting out in in detail what will need to be done.
It will involve hard choices being made.
Our previous model of seeking that all areas of the economy grow as quickly and as strongly as possible no longer makes sense economically, and it definitely does not make sense from a climate perspective.
If we are to allow one sector of the economy to increase or maintain its carbon output, then other sectors will have to reduce by more and faster.
A major part – but far from being the only initiative or being a silver bullet – will be a carbon charge. Sometimes when we mention a carbon tax, or a carbon charge, it is not clear to many people what we are talking about.
It means a tax on coal, home heating oil, diesel, petrol and gas.  Essentials for the vast majority of people and ones over which most people do not have much control.
We do not want to penalise people but encourage them to change their behaviour in the long-term. We want people to know what the tax will be in 2030 and how it will increase each year between now and then.
So that when a person comes to replace their home heating system, they see the value in moving away from home heating oil because that will be expensive in 2030.
Or when someone is looking at replacing their car, they are encouraged to go with a hybrid or electric model because that is what makes long-term sense.
It means people will see a greater payback from improving their home insulation and so on.
It means that the half a million people who will buy a new house in the next decade will be more likely to buy a home near to where they work if they can afford to do so.
Last October, we decided in the Budget not to increase the carbon tax.  There was a strong backlash from some quarters for not doing this.  But it was the right decision.
The experience of water charges in this country, and more recently in France, reminds us that you can take the right environmental actions for the right reasons but if you do not bring the public with you from day-one, you will lose.  And so will the environment.
If we had increased it in the budget, it would not have been about changing behaviour but rather raising tax revenue. The wrong approach especially with VAT going up on some services at the same time.
We want people to understand what is being done and why it's in their interest.
The first piece will be to set a trajectory of what the carbon charge will be in 2030 and by how much it will increase each year to get to that.
The second piece is to do this in a revenue-neutral way – whatever is taken in on a carbon tax will be given back out to citizens.  So people will be encouraged to move away from carbon intensive activity and towards more environmentally friendly ones without suffering an overall loss to their income.
I do not yet have a settled view on how we should return the money to people. There are different options: we could increase child benefit, or people's individual tax credits and social welfare payments, including for example the pension.
Another way, similar to what is being examined in Canada, is to give each household a cheque. Therefore, as the carbon charge increases each year, so does the cheque each household is receiving.
Deciding on the best approach requires careful thought and consideration in the months ahead.  I am keen that our parliamentary party and the broader public play a role in designing what will work best in our country for us.
I also believe that the work we do on climate action must be done on a cross-party basis.
We can look at other countries where a failure to achieve political consensus on climate action has proved costly. In the United States, the efforts of the Obama administration in this area were subsequently reversed, while in Australia an election was fought on climate action and a carbon tax, and the scarring effect of that election has greatly undermined subsequent action.
Therefore the Oireachtas All Party Committee's work on climate action will be hugely important in seeking to build that consensus. I am deeply appreciative of the work that Deputies Naughton, Heydon, Deering, Neville and Corcoran-Kennedy, as well as Senators Lombard and Mulherin are doing on this committee and they will brief the parliamentary party on this today.
Their work will inform the Action Plan that the Government is going to bring forward subsequently.
In particular, reaching a consensus on a carbon charge is crucial, and so I am reaching out to the other party leaders to seek to build one.
On plastics, we are a leader in Europe on recycling. But as European targets get more ambitious, it will be a challenge to maintain that status.  It is a challenge we are determined to meet.
We strongly support new European legislation to significantly restrict single-use plastics and, already this year, we have agreed, as a government, a ban on the purchase of unnecessary single use plastics in the public sector.
Minister Murphy is working on legislation to ban micro-beads, which are a source of marine plastics pollution, and it will be enacted this year.
Minister Creed is enlisting our fishing fleet to remove plastics from the sea – the Clear Ocean Initiative.
We will work with suppliers and retailers to see how we can further promote recycling and also reduce the level of plastics in packaging being brought to the marketplace.
We will give people the tools so that they can reduce usage where possible and recycle otherwise.
Chairman, on Saturday, the 23rd of March, Fine Gael will hold a special delegate conference. This conference will discuss changes to our constitution, propose policy initiatives arising from the Taking Ireland Forward Together policy platform published at the Árd Fheis, and also review the values that our party stand for.
As everyone here knows, Fine Gael's values are:
Equality of Opportunity;
Enterprise and Reward;
Integrity;
Hope; and
Security.
I stand by these values but I believe that they now need to be added to as we face the challenges of the 21st century.
One of our new values needs to be the protection of the environment.
Fine Gael must become the party of the environment. The long-term protection of our planet cannot be ceded to niche parties or other parties.
It must be core to what, Fine Gael, the party of the political centre in Ireland does now, and does into the future.
In the same way that we led on marriage equality and repeal of the 8th amendment we should now take leadership of this next progressive cause.
And we must bring the same care, thought and consideration that enabled us to regain our economic future to the protection of our planet.
Thank you and I look forward to our discussions later today.